Services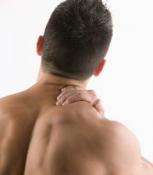 Personal Injury and Auto Accidents:

Personal Injury can not only be painful and frightening, but the claims process can add insult to injury with additional frustration. Whiplash injuries are one of the most common and debilitating conditions treated at our clinic. The Society of Automotive Engineers has stated there is little relationship between vehicle or property damage and resulting bodily injury to the person involved. There may be significant damage to your car or there may be very little damage. Dr. Fritz has received specific education and has lengthy clinical experience in caring for people injured in auto accidents and other types of personal injury.

In addition, Dr. Fritz can assist you in understanding the claims process from insurance through attorney representation if necessary.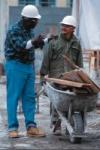 Workman's Compensation Injuries:

Dr. Fritz has clinical experience treating people and helping them regain their ability to work after experiencing a work-related injury. He is a Qualified Medical Evaluator, (Q.M.E.), and is a panel chiropractor for the State of California. He is often asked by injured workers, insurance companies and attorneys to perform a specialized examination and evaluation when an objective opinion is needed.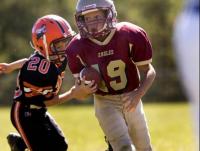 Sports Injuries:

Dr. Fritz has received extensive training regarding the evaluation and treatment of sports-related injuries. After graduation, he completed the specialized course curriculum for certification as Chiropractic Sports Practioner (CCSP). Dr. Fritz holds certification as a Strength and Conditioning Specialist with the National Strength and Conditioning Association (CSCS). In addition, Dr. Fritz completed course curriculum while studying at the Olympic Training Center in Colorado Springs, CO to become certified as a Level I coach with the United States Weightlifting Federation. As such, Dr. Fritz is a firm believer in stretching and exercise for strengthening, stabilizing and optimizing function of the musculoskeletal system. He incorporates this philosophy into his treatment approach whenever possible.

Dr. Fritz's clinical experience spans from the elite athlete to those just embarking on a new sport or new exercise routine and everyone in between. A sports injury can sideline an athlete or simply impact expected performance and result in great frustration. A conservative chiropractic approach provides effective treatment of many sport-related spinal and musculoskeletal injuries.

In the absence of injury, conservative chiropractic treatment is an effective approach to keep the spine and musculoskeletal system functioning at optimal levels which translates to enhanced performance.

Wellness Care:

"It is easier to stay well than to get well" is a very powerful life philosophy. We do not realize just how valuable our health is until we no longer have it and become unhealthy. Routine chiropractic care is an excellent adjunct to stretching, exercise, and nutrition in maintaing a healthy lifestyle and keeping the body functioning at peak performance. Dr. Fritz provides wellness care, in addition to acute care, to individuals and families who realize that health is our most important asset.